Jeweler's Block Insurance
First Class Insurance can provide a comprehensive policy designed for your specific needs.
What is jewelers block insurance? Having access to jewelers block insurance companies means that your policy is written on a jewelers block coverage form.
Jewelry store insurance may include coverage for damage to your Building, Inventory (such as loss or damage to precious and semi-precious stones), and
Business Personal Property. Jewelry store owners understand the value of maintaining crime insurance for their store and jewelry pieces.
We will also help to guide you with any questions you have regarding the Jewelers Block Application process. And yes, we can offer a Personal Jewelry Policy for your customers! 
Explore the bullet point lists below to see more coverage highlights available, then give us a quick call! 954-241-4680. We're available extended hours to accommodate all time zones and your hours of business operation
We Can Provide Coverage for The Following:
WE INSURE:
Retailers
Wholesalers
Manufacturers
Designers
Refiners
Precious Metals
Personal Jewelry Collections
Watch Trade
Etc.
PROPERTY:
Owned Jewelry Stock
Owned Jewelry Stock by Others
Traveling with Jewelry Stock
Employee Dishonesty Coverage
Trade Shows
Building
Business Personal Property
Loss of Business Income
GENERAL LIABILITY:
All Owned Premises
All Operations – unless excluded
Products – Completed Operations
Personal and Advertising Injury
Medical Payments
United States Postal Service Registered Mail – Standard limit $100,000
United Stated Postal Service Express Mail – Standard limit is $25,000
Travel limits to/from post office – same as shipping limits
Mysterious Disappearance – Stated limits with full limits available by request
Wearing of Jewelry – Standard limit is $25,000
Unattended Auto – with approved alarm system
Worldwide Coverage
Appraisal Liability
No Claims Bonus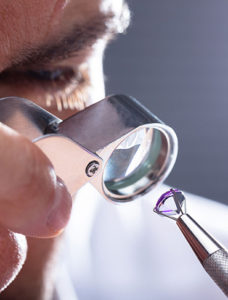 First Class Insurance brokers understand your business and have worked with retailers, wholesalers, manufacturers, and designers. We are a very responsive agency who will be readily accessible to you. Jewelers and Jewelry Stores are considered a specialty risk.
The high value of your items poses a unique set of instances that can result in a loss. A Jewelers Block Policy offers coverage for property damage as well as jewelry.
Other available coverage includes Travel, Unattended Auto, Registered Mail, Mysterious Disappearance, Wearing, Property of others entrusted to the insured, and Property of an insured entrusted to others. While advanced security measures should be in place at all times. To learn more about security for your industry visit the Jewelers' Security Alliance here.
First Class Insurance Agency has access to markets where we can find policy options that don't pressure you into paying too much. Call today (954) 241-4680. We look forward to working with you!