Jewelers Block Insurance Program
Jewelers Block Insurance - Coverage for the Jewelry Industry
WHO WE INSURE:
Retailers
Wholesalers
Manufacturers
Designers
Estate Jewelers
Watch Dealers
Precious Metals
Coin Dealers
PROPERTY COVERAGE:
Owned Jewelry Stock
Owned Jewelry Stock by Others
Traveling with Jewelry Stock
Employee Dishonesty Coverage
Trade Shows
Building
Business Personal Property
Loss of Business Income
GENERAL LIABILITY:
All Owned Premises
All Operations – unless excluded
Products – Completed Operations
Personal and Advertising Injury
Medical Payments
United States Postal Service Registered Mail – Standard limit $100,000
United Stated Postal Service Express Mail – Standard limit is $25,000
Travel limits to/from post office – same as shipping limits
Mysterious Disappearance – Stated limits with full limits available by request
Wearing of Jewelry – Standard limit is $25,000
Unattended Auto – with approved alarm system
Worldwide Coverage
Appraisal Liability
No Claims Bonus
What does a Jewelers Block Policy cover? Learn more about jewelry business insurance by clicking the Knowledge Center button below: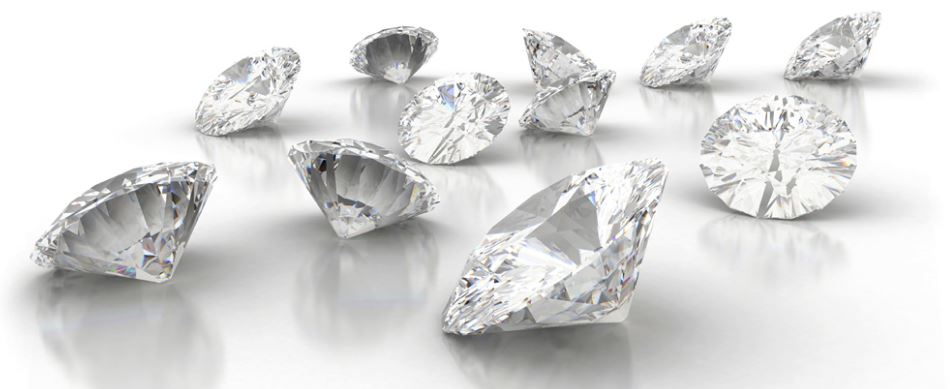 How To Obtain A Jewelers Block Insurance Policy
First Class Insurance brokers understand your business and work with all aspects of insurance for jewelry businesses. We offer insurance for Jewelry Retailers, Wholesalers, Manufacturers, and Designers to present to you another option for your jewelers block insurance. We are a very responsive agency who will be readily accessible to you. Your agent is happy to answer your questions and explain coverage options to you in a way that you fully understand.
Jewelry store insurance and other jewelry trade businesses are considered a specialty risk. The high value of your items poses a unique set of instances that can result in a loss. A Jewelers Block Policy offers coverage for property damage of your jewelry Inventory as well as theft of the jewelry and damage to your business personal property.
Your coverage options can include: Travel, Unattended Auto, Registered Mail Shipping, Mysterious Disappearance, Wearing, Property of others entrusted to the insured, and Property of an insured entrusted to others. Your policy can be customized to include the insurance solutions that your specific business requires.
In the Jewelry Industry, any loss is usually a significant loss. Losses can occur from robbery, theft, fire, snatch and grab, employee dishonesty, or even mysterious disappearance. We offer coverage for precious and semi-precious stones as well as your precious metals and raw materials.
To obtain coverage for a certain amount of items left out of your safe at night while closed for business, Out-of-Safe coverage can be included on your quote. Loaning items out on Memo? We offer coverage for goods owned by you and loaned to others, as well as goods of others loaned to you.
Do you frequently travel with jewelry? You may need wearing coverage as well as Trade Show coverage for scheduled special events. Do you repair items? If damage occurs, this could result in a loss.
Policy Discounts are also very important when reviewing your policy proposal. Insurance companies give credits to business owners who take extra care in protecting their business. Consider upgrading your safe or alarm system.
Other increased security options to consider could include adding surveillance cameras with audio and recording. Some jewelry retail locations further protect their inventory by adding bars to windows or hiring an armed guard.
In an effort to avoid or prevent a loss, advanced security measures should be in place at all times. Unfortunately, even with the best of security measures, sometimes a loss cannot be prevented. If that happens, rest assured that First Class Insurance will walk you through the claims filing process.
With the correct policy in place, you can recover from a loss with minimal down time to your business operations. To learn more about security for your industry consider joining the Jewelers' Security Alliance, or try this helpful Guide. For training courses and seminars that discuss safety for retail stores, salespeople, and other loss prevention measures, you might want to also visit the ISPS website at this link. 
When choosing an insurance broker to work with, First Class Insurance knows that you may have a choice. We hope that you will choose to give us the opportunity to earn your business for years to come. There is no greater compliment than to do right by our customers and earn your recommendation.
First Class Insurance Agency has access to markets with policy options that don't pressure you into paying too much. We are licensed across the nation servicing the United States, Canada, and Central and Latin America. Call today (954) 241-4680. We look forward to working with you!